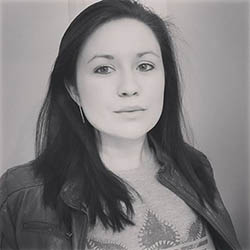 Uncaged welcomes V.P. Morris
Welcome to Uncaged! Your newest book, Dead Ringer will release April 7. Can you tell readers more about this book?
Thanks for having me! Dead Ringer is a dark thriller following Taylor Callahan, a young woman with a troubled past and criminal record. When she accidentally causes the death of a teen girl who looks just like her, Taylor takes over her life to give herself a fresh start. But soon she comes face to face with the deadly secrets the girl's family is hiding and she must try to outwit them in order to survive.
What is the most difficult scene for you to write? What is the easiest?
There is a flashback scene where Taylor remembers her mother throwing her out of the house at the age of sixteen. It was hard for me to write about someone being so cruel to their own child, but it serves as a catalyst for many things that happen over the course of Taylor's life.
The easiest scene to write was the beginning when Taylor takes over Jamie's identity. Taylor has survived on the streets by committing low level crimes. It was fun to have her use her street smarts to pull off a much bigger con.
Do you have a favorite character you've written? Has there been a character that's been hard to write about?

I've really enjoyed writing Taylor's character. This was the first full length manuscript I wrote after college and I became very attached and invested in her. When I would take a break while writing the book, I would even miss her like she was a real person I know.
Her partner-in-crime, Ivan has an abusive father. I didn't enjoy writing him being disrespectful and neglectful of his own teenage son.
How do you come up with the title to your books?
Some come to me in a flash and others I have to think about for weeks or months before I get the right title. Dead Ringer came to me in an instant. I saw the title with my main character's appearance and personality, and I knew I had to put it paper.
I picked the title because it is a bit ominous with the word "dead" in it. Plus, it plays on the old folktales about bad things befalling you when you meet your doppelganger which certainly happens to the girls in this novel when they meet the person who looks just like them.
Read the rest of the interview in the issue below.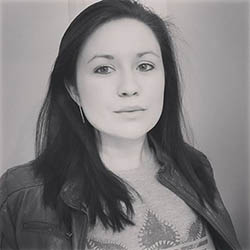 V.P. Morris is an award-winning thriller and horror writer and podcast host. Her interest in criminal psychology inspired both of her novels Dead Ringer and ShadowCast.

When she isn't writing or reading, she is cooking healthy meals, watching scary movies, and spending time with her husband and son.

vpmorris.com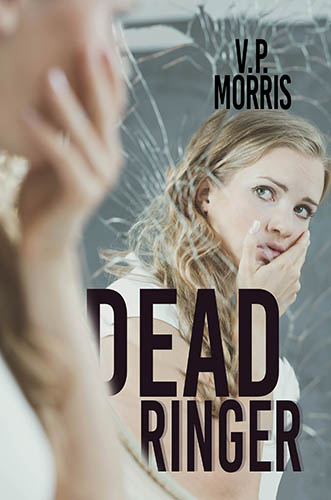 Dead Ringer
V.P. Morris
Thriller


Small-time criminal, Taylor Callahan, dreams of starting her life over. When she inadvertently causes the death of a teenage girl who looks just like her, she does the only thing she can do: she takes over the dead girl's life.
Now, twenty-one-year-old Taylor must navigate the ins and outs of living with the MacKenzies, the safe and loving suburban family of the dead teen girl. By using her street-smarts, fast-thinking, and the help of her best friend and partner in crime, Ivan, she works to keep her true identity a secret while fighting the demons of her past. Just as Taylor thinks she has made a new life for herself with the MacKenzies, she learns that this wholesome family hides a twisted and deadly secret.
---
Excerpt
I gathered the strength to turn around and stand up. In front of me, I saw each of the girls lying flat across the ground. Their blood soaking through their clothes into the wooden planks of the pier. My heart pounded as I knew it would have been me lying dead on the ground if Zeke had seen me first instead of Jamie.

But somewhere between my horror and fear, I could see this tragic event as an opportunity for me.
Ivan came running up from the parking lot, his eye swollen from Zeke's fist. "Taylor, I'm sorry." His voice was shaking. "He had a gun and told me he was going to kill us both if I didn't say where you were and that he just wanted to talk to you. I'm so sorry," he said as he pulled me into a hug.

I hugged him back even though I was pissed at him for cracking so easily.

I pulled myself away from his hold.

"What do we do about the girls?" he asked, wiping a tear away from his good eye.

He looked at the bodies then knelt down by Jamie. The bullet blasted through her eye socket, causing the right side of her face and back of her head to explode with blood and gore.

"Holy shit, Taylor, I feel sick." Ivan knelt on the floor and started dry-heaving. He took a breath and calmed himself down before asking, "Why did he even bother to kill them when he was after you?"

"This girl, Jamie. She looks exactly like me. That's why he killed her, he thought I was her."

Just to be sure, I felt for her pulse. Nothing. The same with the other two girls.

Ivan crossed his arms across his chest. "Looked exactly like you? I don't believe it."

I reached into the pocket of her hoodie and pulled out an iPhone with a bright orange case coated with stick-on jewels and a pink leather wallet with a plastic display area for an ID. I handed him her driver's license.

"Damn, you're right. She could be your twin." But the sight of three dead bodies started to overwhelm Ivan. He began breathing heavily and shaking. "What do we do? Should we call the police? They shouldn't just be left here. Who knows the next time someone will be out here?"

"You're right but—" I flipped through her wallet and found her school photo ID. The colorful logo of a purple and yellow bear mascot was on the side.

Here's my chance, I thought. I can go back to high school and start over. When opportunity knocks, I might as well answer the door.

I stood up and threw my jacket and shirt to the ground.

"Hey, what the Hell are you doing?" Ivan shouted.

"Switching places."