Lady Lilias and the Devil in PlaidJulie JohnstoneHistorical Regency Free-spirited Lilias Honeyfield has a secret. She's certain the rich...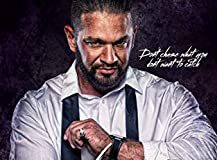 Chasing ArloGinger RingRomantic Suspense/Crime A mafia princess doesn't belong with a lowly soldier. At least, that...
Advertising deadline is the 25th of each month before the launch of the next month's issue. After that date, the ad will be scheduled for the following month.
Milwaukee
overcast clouds