Uncaged Advertising
Uncaged is supported through advertising in the magazine and advertisements on the site. Uncaged Book Reviews averages 45,000-50,000 views in the first month each issue is released and in addition, the magazine remains uploaded and readable for up to 2 years – making it a great value for book promotions. (stats updated October 2021) Social media reach for Uncaged is over 4 million and climbing. The website gets an average of 30-40,000 hits a month and that number doubles during the Raven Awards.
---
Uncaged Book Reviews will be bi-monthly starting with the July/August issue and will remain that way until further notice. 
---
2021-2024 Uncaged Promotions
*Buy 2, Get 1 Promo – Buy 2 regular Full Page Ads  for the magazine, get a FREE Standard Full Page Ad the following issue! 
*Only applies to Full Page Ads. 
---
Uncaged is a bi–monthly emagazine. Free to read – will be uploaded to Issuu and available to all devices.
Uncaged will be promoted all across social media multiple times per month and beyond. Uncaged Book Reviews remains uploaded and available for at least 2 years, and continues to gain views every month. Uncaged will allow up to 30% of advertisments per issue.
*Advertising: Uncaged can design your ad, or you can send in a pre-made ad at the sizes specified below. For examples – please see at the bottom of this page for Uncaged designs. 
---
---
---
Buy 2 Full Page Ads – Get 1 Free Promo Special** Buy 2 ads, get the 3rd ad free, a $20 value the following issue. (this is just a convenient way to purchase 2 ads in a row)
---
Website Header Ad – $30 monthly (Limited to 1 per month, 600px wide x 100px tall – shown on all pages of website, will not be be affected by ad blockers) This ad will only start on the 1st of the month and run through the end of the month. No new ads will be started in the middle of a month, so they need to be purchased and reserved in advance. 
---
Add a Book Trailer video to any ad – $5 each in addition to regular ad prices (Must be purchased with an ad – cannot be purchased separately) Must be hosted on YouTube or Vimeo
---
Inside Cover Full Ad: 8″ x 10″ – 300dpi – $50 (2 per issue – 6 issues per year)
---
Premium Placement – pgs 4 – 20, Full size only – $40 (limited to 6 per issue)
---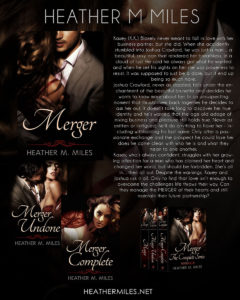 Full Ad: 8″ x 10″ – 300dpi – $20
Price includes design if needed.
Buy 2 issues in a row, get the following issue FREE
---
---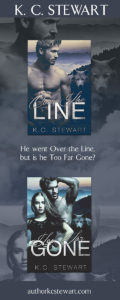 Half Ad – 4″ x 10″ – 300dpi – $10
---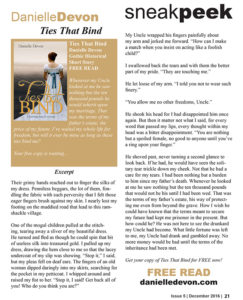 1-page Sneak Peek/Release Promotion – Full page – $20  
Blurb – 150 words max, excerpt: 350 words max – 500 words max for all.
---
2-Page Showcase (3 books maximum) – $40
1 Book: bio – 1000 words max, all inclusive (bio, blurb, excerpt)
2 Book: bio – 450 words per book – all inclusive – (bio, blurb, excerpt), 900 words max complete.
3 Book: bio – 250 words per book, all inclusive (bio, blurb, excerpt), 750 words max complete (because of images)
---
3 Page Feature Promotion – $60 This is a condensed version of Uncaged Featured Authors, 1500 words maximum, can consist of blurb, bio and book excerpt.
---
2-Page Splash Ad – $40 (up to 12 books) Uncaged Recommendation: Publishers or authors can split the cost between them for this ad since there are up to 12 books allowed.
---
Since there are no specific category sections, placement is at my discretion except for the Inside Cover and Premium. I will reserve the right to consider the magazine sold-out on any given month. And it will be clearly stated here, and on the front page when that happens. Contact me at Un[email protected] for more information. Advertising Policies:
 The material to be advertised, must be author or book related. Editing, proofing or promotional services are fine, if this service is geared towards authors. Uncaged reserves the right to reject any content not following these guidelines and the customer refunded.

 The advertising must be PG/PG-13 related, even if the book is not. We don't discriminate books of any nature, but Issuu's policies prevent anything else. 

 If Uncaged is to design the ads, the materials must be received in a timely matter, and at least 10 days before the first of the month that the advertisement is intended. 

If Uncaged designs your ad, you may use it on your own personal websites and social media, but it cannot be used in another magazine publication other than Uncaged.
In exchange, Uncaged will place the ad in the issue it's intended to be in, and send links when the issue goes live.
*Advertising is subject to change at any time. Advertising interviews and showcases have nothing to do with featured authors. Those are chosen by Uncaged, and is a free service. See Reviews/Features Info for more information, or feel free to email with questions. Ad examples – click to bring up full size.