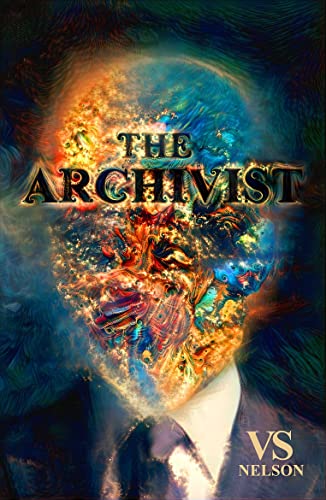 The Archivist
V.S. Nelson
Dark Fantasy/Horror



◆ A lost teenage girl ◆ An abusive man ◆ A face-stealing demigod ◆ A plan for revenge ◆ A chance to escape death.

There is no God waiting for you in paradise. No afterlife where friendships severed by death are reformed and family members reunited. There is only the Aether, a dimension of insatiable hunger that will possess you no matter your beliefs or the life you led.
Yet there is hope for a lucky few. Archivists, existing between the world of the living and the world of the dead, can offer salvation… for a price. Taking your essence in the final moments before death, they tether you to the physical world. They become your afterlife, linking you with the living while your body rots.
17-year-old Sun-young Kang lives with an abusive man and will do anything to protect her 12-year-old sister, Laure. After a chance meeting with a young archivist, Sun-young hatches a plan to dispose of her abuser for good. But soon Sun-young learns there is more at play, and as she grows closer to the mysterious archivist, believed to be the last of his kind, she finds herself the centre of a plot to ensnare him.
The Archivist is a macabre fantasy about death, loss and love. It is an incredibly rich novel with a truly original concept. It is cinematic in its scope and details the haunting, but also beautiful, gift an archivist could offer a person in their final moments.
---
Uncaged Review: This book is very addicting,
in a dark twisted way. The blurb has you thinking
the Archivist is a type of salvation to an afterlife,
that you can spend with your loved ones after
your body gives up the fight. And it is that in a
way, but it can also be a tormenting and a suffering.
If your family can't afford the Archivist, then
your essence is sucked into the Aether, which I
never really got a handle on, to be honest. The
book is very dense, and you need to pay attention.
It's like one of those movies that if you look away
for five minutes, you've lost a chunk of plot.

All in all, this is very original, but does border on
more of a horror than just a fantasy. The relationship
between the Archivist and Sun, and her sister
Laure, is a something of a surprise to both him
and to the reader. This is a good suspense entangled
in this book, but I'm not going to describe it
because I don't want to give anything away, and
I'm not so sure I could describe it properly. But
it's an addicting read, with a good suspense woven
in, and hard to put down at times. Reviewed
by Cyrene


4 Stars