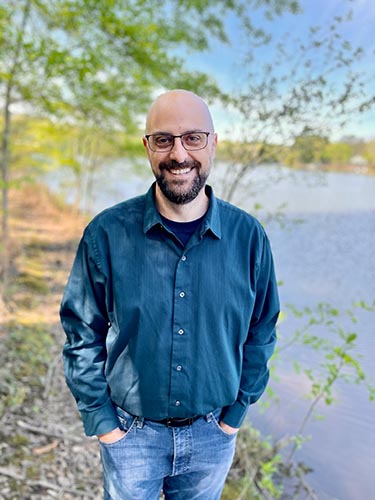 Uncaged welcomes Zachary Steele
Welcome to Uncaged! You released, The Weight of Ashes in August. Can you tell readers more about the book? Are you working on anything now that you tell us about?
The Weight of Ashes is about Mark Murphy, a young boy unwilling to accept the death of his older brother and enlists the help of his friends to carry his ashes to the Witch on Spook Hill to have him resurrected. In the end, it a story about grief and loss and the myriad ways in which we cope with it.
At the moment, I'm working on the second book in a young adult fantasy series. The first, The Fallen Hero, will hopefully have a home soon!
What is the most difficult scene for you to write? What is the easiest?
Whew. There were so many emotionally challenging scenes in this one. Avoiding spoilers, I'll say the most difficult was the scene in which Mark finally arrives where he believes the witch lives. The emotional weight of the journey, his brother's loss, and the hopes he carries just spill over. I had to stop multiple times to compose myself. The easiest is a flashback with his brother and cousin on a baseball field. Despite the intensity the scene closes with, I'm always most comfortable and happy on a baseball field.
Do you have a favorite character you've written? Has there been a character that's been hard to write about?
A favorite is tough. We're supposed to love all of our children equally, right? But if I must choose, I'd go with Belle, a thirteen-year-old autistic girl in The Fallen Hero. She's so pure, full of joy, sees more than people give her credit for, and is the glue that holds that group of friends together. The most difficult was Gordon, in The Weight of Ashes. Closely based on a friend of mine who committed suicide when I was seventeen, he opened up a number of channels of grief I had no idea were still broadcasting.
How do you come up with the title to your books?
Much like element of storytelling, it has to have a purpose. I want it to say something about the story, about a character, or to capture the voice or mood of the pages within. The Weight of Ashes, for example, has a dual meaning: the literal weight of his brother's ashes as well as the emotional weight attached to them.
Read the rest of the interview in the issue below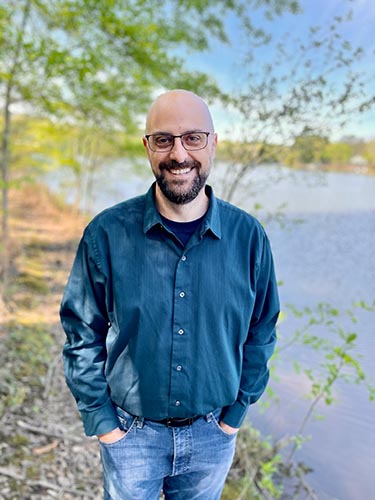 Broadleaf Writers Association Founder & Executive Director Zachary Steele is the author of three novels, including his latest, The Weight of Ashes. He was nominated for the Sidewise Award for Alternate Fiction and has been featured in the Atlanta Journal-Constitution, Publisher's Weekly, Writer's Magazine, Shelf Awareness and City Lights with Lois Reitzes on NPR. Currently, he is hard at work on the first book in his upcoming fantasy series, The Fallen Hero, for release in 2022. You can follow his ramblings on writing and life at http://zacharysteele.com/.
After a car accident claims his older brother's life, Mark Murphy's world is turned upside down. The silence of their shared bedroom, the memories of Mitch's guidance, and his mother's drunken spiral are constant reminders of the cost of his absence. But Mark isn't ready to grieve. He isn't ready to accept that his brother is truly gone. Despite the insistence of the adults in his life that he accept Mitch's death, Mark is undeterred.
They don't know what he knows.
They don't know the story of the Witch on Spook Hill.
Aided by his loyal band of misfit friends, Mark's plan to carry Mitch's ashes to the witch is complicated by the pursuit of the town sheriff and the cousin responsible for his brother's death. With no time to regroup, Mark and his friends must navigate the dangerous path to Spook Hill before the sun sets, so that Mitch can be resurrected in exchange for the life of the one who took it.
Excerpt
Another minute flipped by. 8:45. The red numbers seemed to burn hotter. Like they were mad at me for still sitting on the floor. Two hours had passed, and I hadn't moved. If the bed wasn't at my back, I'd have probably dropped flat on the floor, curled up with my pack and bat, and never moved again. I needed to get up, but the fear wouldn't let me.

What if Mama had the box?

What if I couldn't find what I needed at the Junkyard?

What if I made it to the witch and she couldn't…

She could. She had to.

My arms trembled.

I was supposed to be gone already. The walk to the Junkyard would take thirty minutes. No way I could avoid being late now. If my friends didn't wait, I'd be on my own. I couldn't do this alone. And if I waited much longer, there wouldn't be time to do it at all. It'd take a while to find Gordon's car, then it was at least another twenty minutes through the woods to the Mall. Then, from there, we had to find the trail. We'd be pushing dark getting back as it was. Any later and we had bigger problems. Trying to get through the woods at night would be impossible, even with Mitch leading the way.

A sting ran deep into my chest. The corner of the box peeking out of the rip in my pack jabbed into my collar bone. My arms wrapped tight around the pack like it was the only thing keeping me alive. I didn't know how long the box had been like that, but the sting didn't go away when I lowered the pack. In fact, it spread until my entire body ached.

"Get up, Mark. Get up and go. Now. You have to. Mitch needs you."

Mama's door was always open unless she was out of her room. I just needed to sneak in, switch the ashes, then sneak out and go. That's all. If she woke, I only had to be faster than her. She'd forgive me later. I didn't want it to go like that, but there was no other way.

Dishes clinked.

My heart beat so hard I thought it might bust through.

Mama was up.

I'd waited too long.

She couldn't be up. That wasn't the plan.

I bounded to my feet as if my legs hadn't refused to budge for the past two hours. The door stuck in the frame. In the summer months, the humidity made the wood swell. Took my shoulder to knock it loose, setting it to pop and rattle as it swayed outward, into the wall. From the sink, Mama gave me a tired smile.
"Morning, baby. You hungry? I was just about to make some eggs."

I wasn't and I'd never hated the thought of eggs so much in my life.

"No, ma'am." My stomach hurt. I was pretty sure I'd never be hungry again.

Her bedroom door was shut. She'd already showered and looked presentable. On Saturdays, she was always in her blue sleeping gown until late morning. She showered while I watched cartoons. It was all wrong. Mitch was waiting. I couldn't go tomorrow. This was the fourth day. There wouldn't be a fifth. Mitch would be gone.
Read the rest of the excerpt in the issue below