Uncaged presents:
The Raven Awards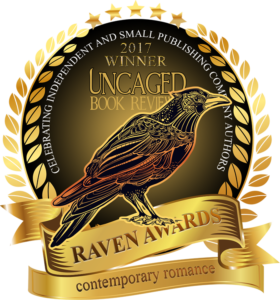 All books that have been reviewed by, or featured by Uncaged in the past year, July 2016 - June 2017 are eligible.*
Books will be entered automatically.
Categorized voting will be public. The top 5 books in each category will then move to the final votes.
Winning authors will get a custom badge like above and a certificate emailed to them that they may print if they'd like.
You do not need to register to vote. Uncaged is not collecting email addresses for this voting. Authors and readers are encouraged to vote. Only one vote per category. Good luck!
*Books need to have received 4 Stars or higher to be eligible.