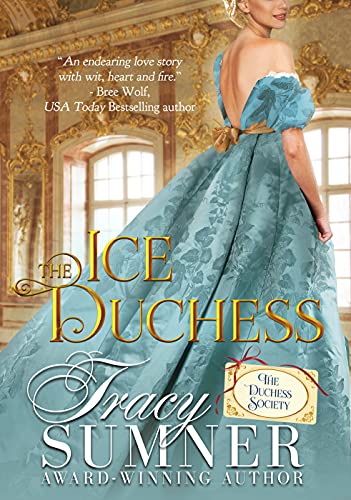 The Ice Duchess
Tracy Sumner
Historical Romance
A scandalous countess plays matchmaker…for a man she once longed to take for herself.
Georgiana Whitcomb, Countess Winterbourne, is known as the Ice Countess for her rebellious ways and refusal to marry again. But a scandalous Christmas wager fashioned by Georgiana's childhood obsession changes everything.
The demanding duke needs a bride…
Dexter Munro, mere days from becoming the Duke of Markham, made a promise to his dying father to find a wife by the Twelfth Night. Except the only woman he's ever desired has vowed never to marry again. Not even to become his duchess.
Georgiana and Dex share a sizzling attraction and a wicked past…but is their scorching passion enough to melt the Ice Countess' heart?
---
Uncaged Review: A second chance to get it right….Georgiana is a widow, having married in an arranged marriage to an older man to save her family's monetary issues. After her husband passes away, she vows never to marry again, and sets up The Duchess Society, teaching young women how to get more respect in a marriage and to get a good match, and earning the nickname, The Ice Duchess. Dexter, returns home to his dying father and promises him he will marry and take over the dukedom. As kids, Dexter, Georgie and her now deceased brother, Anthony were inseparable and when she finally sees Dexter again, she finds that easy connection is still there…
This is a nice romance that finds that a second chance to find love is heartwarming and I was drawn into the book pretty quickly. This book introduces The Duchess Society series, and the secondary characters are just as likable as the main. The epilogue was the perfect touch on this one.
Reviewed by Cyrene


5 Stars