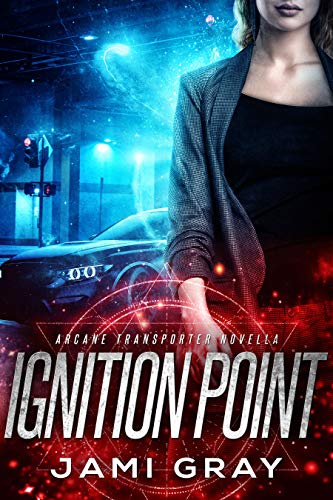 Ignition Point
Jami Gray
Fantasy
When a questionable, but lucrative delivery job takes an unexpected turn, will Rory survive the collision or crash and burn?
Rory Costas, Premier Transporter, has a plan for her future and the first step includes getting out from under her debt to the Arcane Guild. When an anonymous party offers a lucrative side job with shady details and a hefty paycheck, the professional implications of a successful delivery override her personal reservations.
The seemingly simple contract takes a challenging turn when two mercenary mage crews attempt to seize the package and permanently divert Rory's delivery. When she realizes her package is the ultimate prize in a lethal battle of magical heavyweights, she must choose between salvaging her reputation or her conscience.
With her reputation and life on the line, will Rory survive a hazardous delivery or end up buried under the wreckage?
Uncaged Review: This is a good jump off to a
new series. I still want to know more about these
two main characters and this world and back
story, but I've read this author before, and she
always delivers. This was a shorter novella that
introduces the character of Rory and Zev. Rory
is a transporter of Arcane/Magical items and the
magic we've seen Rory wield so far is mostly
defensive.

I am looking forward to how this series
and characters develop. This is an action packed
novella, with the attempted kidnapping of a kid
and quite a bit of violence, but not overly gory.
The author achieved her goal with getting this
series on my must read list. Great start. Reviewed
by Cyrene