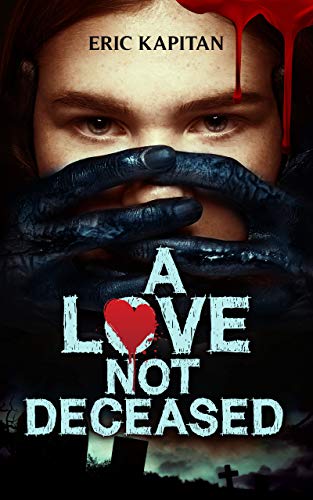 A Love Not Deceased
Eric Kapitan
Horror

Maggie knows how to grieve. She's done it so often, but now after so many losses, she's ready for a happily ever after. Unfortunately for her, what she wants and what life has in store for her are two very different scenarios.
Follow this dark, twisty romance that will make your toes curl and your heart stop! Discover where the lines blur between love, loss, and lust.
She loves him. She loves him not. She loves him so much; she can't let go.
Uncaged Review: I have to wonder where authors of horror books are at in life and what they dream and fantasize about. I think the sensitive might be needing some extra therapy after spending some time in a mind like this author. And this author does creepy very well. This is a novella length book, so I can't get into any major details, but imagine BDSM – I mean kind of creepy sex, obsession, horror and a twist at the end that has you shaking your head and wondering what the hell just happened, and put all this into a blender and you will have some semblance of this book. This is under KindleUnlimited, so if you like horror, and have that subscription service, give this book a shot. It's fast, it will only take an hour or so, and see if you have the creepy sort of fun this author dishes out. Reviewed by Cyrene