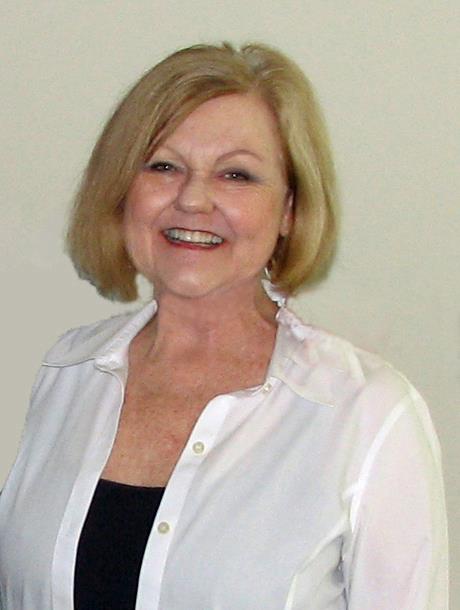 Welcome to Uncaged! Your newest book, Lady Mary's Dangerous Encounter will release August 10, and is the first book in a series. Can you tell readers more about the book and what will tie this series together?
I am so excited about my new The Beresford Adventure series. In recent years my books have taken a turn to not only be romantic Regencies but also to be lighthearted mysteries. The Beresford family was introduced in an earlier, six-book series of mine, Brazen Brides, the first book published by Kensington in 2005, and the most recent released in 2020. The heroine of my lighthearted 2016 book, Oh, What a (Wedding) Night, is Sophia Beresford, and also in that book we met her brother, Lord Devere (hero of the second Beresford Adventures). Oh, and a lot of Americans have trouble pronouncing Beresford. It's bare-is-ferd!
Now, the other Beresfords get their stories told in The Beresford Adventures. Impetuous Lady Mary Beresford is the heroine of the new series' first book, Lady Mary's Dangerous Encounter. I had so much fun writing this. It's a Regency-era take on an Ethel Lina White book immortalized in the Hitchcock Film, The Lady Vanishes.
Defying her guardian brother, Lord Devere, Mary rushes off across the Continent—alone—to meet her sister, Sophia, in Vienna. Worried, but unable to follow his sister because of a broken leg, Devere asks his friend, a diplomat who's a duke's son, Stephen Stanhope, who's traveling to the Congress of Vienna, to watch out for his sister.
In the White/Hitchcock tale, the heroine is on a train. Because there were no trains in the Regency, I had my heroine get snowed in at an Alpine chalet, and this is where Stephen catches up with her.
An elderly lady who Mary had befriended during the journey has gone missing, and all her fellow travelers are in a conspiracy to deny the old woman's existence. Mary refuses to continue traveling until the elderly woman is located. With everyone against her, Mary delights in Stephen's arrival, as he become her champion.
Stephen thinks she's spoiled and daft. Until there's an attempt upon her life. To keep her safe, he proposes she stay in his room at the inn …
What are you working on next that you can tell us about?
The Beresford Adventures trilogy has consumed me this year and the latter part of 2020, so I'm a bit brain dead as to what I'm going to write next. As the author of eight series, I get a lot of fan mail asking for more stories in my most popular series. Lately, I've been getting a lot of requests for more Cheryl Bolen Regencies: A Mystery and Match. But I haven't made up my mind.
Truthfully, after spending one year not leaving the house and writing thousands of pages, I may give myself a much-needed break for a bit. I've been publishing for 23 years.
Read the rest of the interview in the issue below
---
Lady Mary's traveling companion has disappeared and only one man believes she ever existed.
Welcome to book 1 in the adventurous new series from USA Today Bestselling author Cheryl Bolen!
Lord Stephen Stanhope, a duke's diplomat son who's traveling to the Congress of Vienna, agrees to protect his friend's wayward sister on Stephen's journey to Austria. Lady Mary Beresford has impetuously set off on her own for Vienna. Vexed with the headstrong woman he's yet to meet, Stephen despairs of ever catching up with the maddening lady. They eventually meet at an inn in the Alps, where the guests' progress has been impeded by two matters: a blizzard—and Lady Mary's refusal to leave until she's found an elderly fellow traveler who has disappeared.
Mary's infuriated that everyone at the inn is in a conspiracy to deny the woman ever existed and to imply Mary invented her. Just when every person at the inn is against her, the handsome Lord Stephen arrives and becomes her champion.
Stephen doesn't tell her he's been sent by her brother, nor does he actually believe her preposterous story. Until there's an attempt on her life.
Excerpt
He came and put a reassuring arm around her and spoke softly. "Now, tell me what's happened."

"Someone . . ." She burst into a fresh round of tears that wracked her whole body.

He drew her closer, patting her shoulders. Then it occurred to him that someone must have come into her bedchamber as she slept. "Dear God, did someone enter your chamber?" He held her at arm's length and peered at her.

Her eyes were red, and her face was slick with the tears that flowed as if from a spigot. She nodded. "He tried to kill me."

He closed his eyes from revulsion. "I failed you. We knew they had a key to your room. I should have done something."

"It's not your fault."

But he could have prevented this. She could be dead right now. He was furious with himself. He should at least have given her his locks. He was far better equipped to fend off a would-be killer than this slightly built female. But who would ever have thought someone would try to kill her? "Tell me everything that happened."

She collapsed against him and clung like heated wax until her crying eventually tapered off. "I awakened to find someone pushing a pillow into my face."

It sickened him to think that this could have happened—and right next to his chamber. She would not have been able to see anything, nor could she even scream to summon him. Thank God she had survived. "How were you able to fight off such an attack?"

"I owe my survival to Devere."

His brows lowered. "How is that possible?"

"He instructed his sisters of a particular thrust he said would disable any attacker, and he proved to be right.
Read the rest of the excerpt in the issue below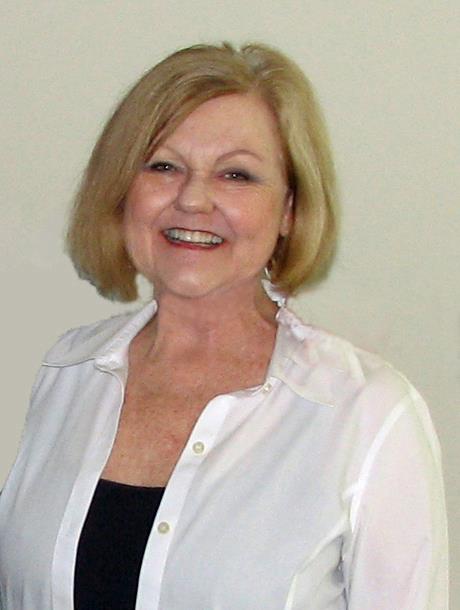 Since her first book (A Duke Deceived) was published to acclaim in 1998, Cheryl Bolen has written more than three dozen Regency-set historical romances. Several of her books have won Best Historical awards, and she's a New York Times and USA Today bestseller as well as an Amazon All Star whose books have been translated into nine languages. She's also been penning articles about Regency England and giving workshops on the era for more than twenty years.

In previous lives, she was a journalist and an English teacher. She's married to a recently retired college professor, and they're the parents of two grown sons, both of whom she says are brilliant and handsome! All four Bolens (and their new daughter-in-law) love to travel to England, and Cheryl loves college football and basketball and adores

CherylBolen.com