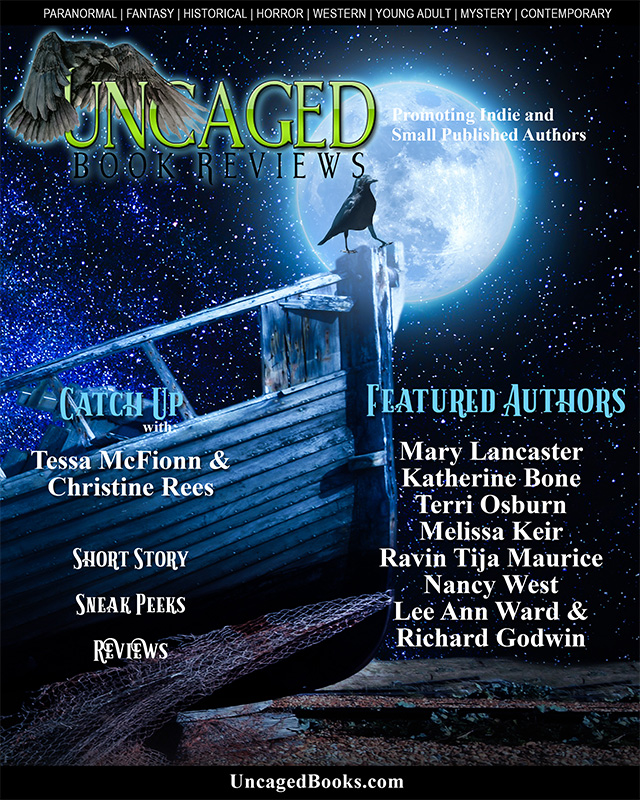 The April 2018 issue of Uncaged Book Reviews is now available.
Featuring authors: Mary Lancaster, Katherine Bone, Terri Osburn, Melissa Keir, Ravin Tija Maurice, Nancy G. West, Lee Ann Ward and Richard Godwin.
Catch up with Tessa McFionn and Christine Rees.
Reviews from Uncaged, Fang Freakin Tastic, Myra's Horror Blog, Amy's Bookshelf Reviews, Jen's Reviews and Sweet Southern Book Reviews.