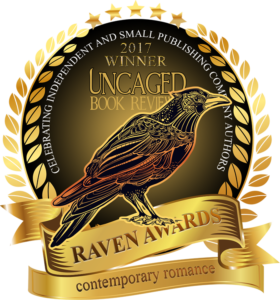 Today is the last day to get your vote in for the first annual *Raven Awards. Winners will be announced in the August issue of Uncaged Book Reviews.
Also – unfortunately, there has been some vote cheating going on, where a person(s) voted multiple (I mean 100's) amount of times – with a loop hole. Over 400 votes in one category alone have been thrown out and will not count toward the final tallies. When a person cheats, it does NOT help the authors, please keep it honest. Although I'm not collecting any data, I can still see the activity on the server.
*To be entered into the Raven Awards, all books reviewed by Uncaged from July-June of each year and received 4 Stars or better are automatically entered in the semi-finals voting. The categories will be broken down even more for 2018.
Winners and Runner-ups will receive their badges and certificates by August 15, 2017. Good luck for this last day!