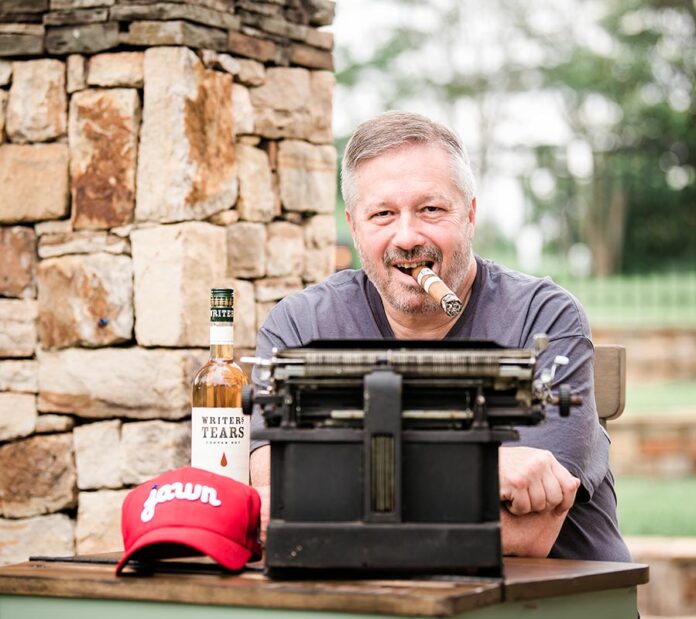 As seen in the January/February issue of Uncaged Book Reviews
Welcome to Uncaged! Could you tell readers more about The Pine Barrens Stratagem that releases in January?
I think an early review I received said it best: "A contemporary crime thriller that works on every level, from the smoldering investigation to the whipsaw banter between characters you're bound to love."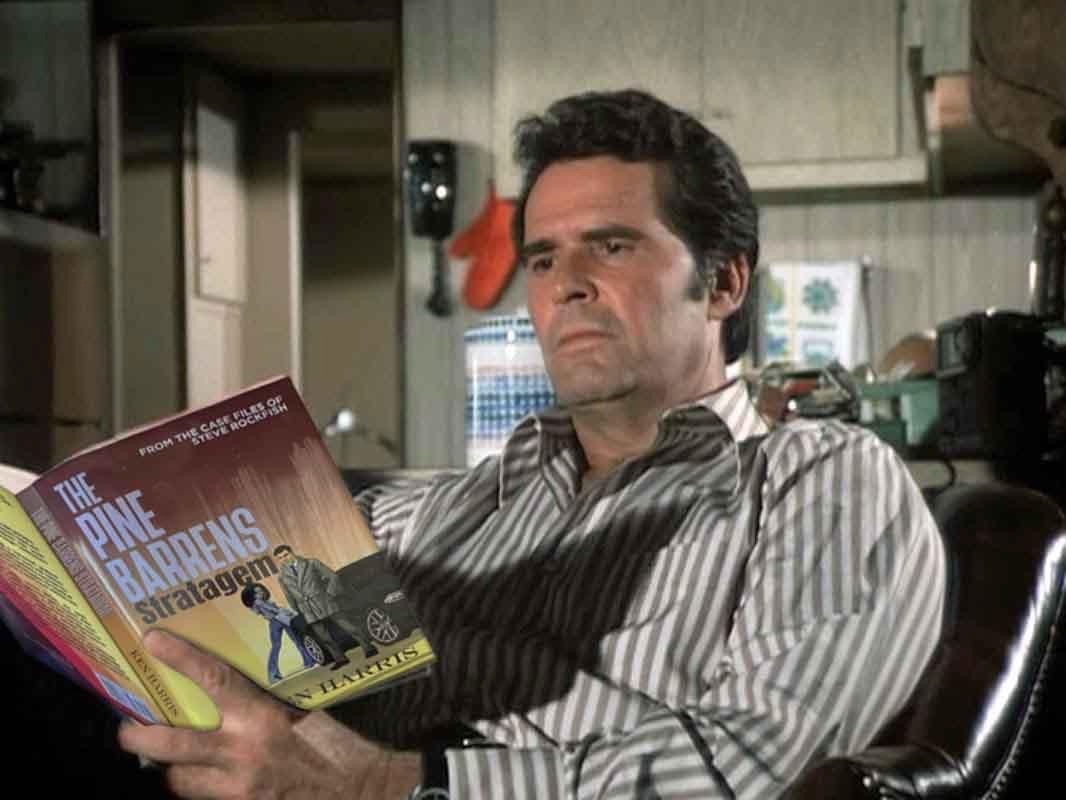 This book is my tribute to the 1970's private eye, investigative television shows I grew up watching with my father. I rediscovered my love of The Rockford Files by binging the show shortly after I retired. A few episodes in, I knew my three-year battle with writer's block was over and I could craft a humorous, fast-paced entertaining PI novel with a hard-nosed sarcastic protagonist, but set in current times. And what is more current than the pandemic? If you read this book, you'll come for the engaging story but stay for the dialogue and relatable characters.
You are retired FBI, did your experience help with writing this crime thriller?
My 32 years with the FBI provided me with a background and knowledge of proper procedurals, if that makes sense, to write a griping crime thriller. The FBI, itself, plays a very minor role in The Pine Barrens Stratagem. I find it more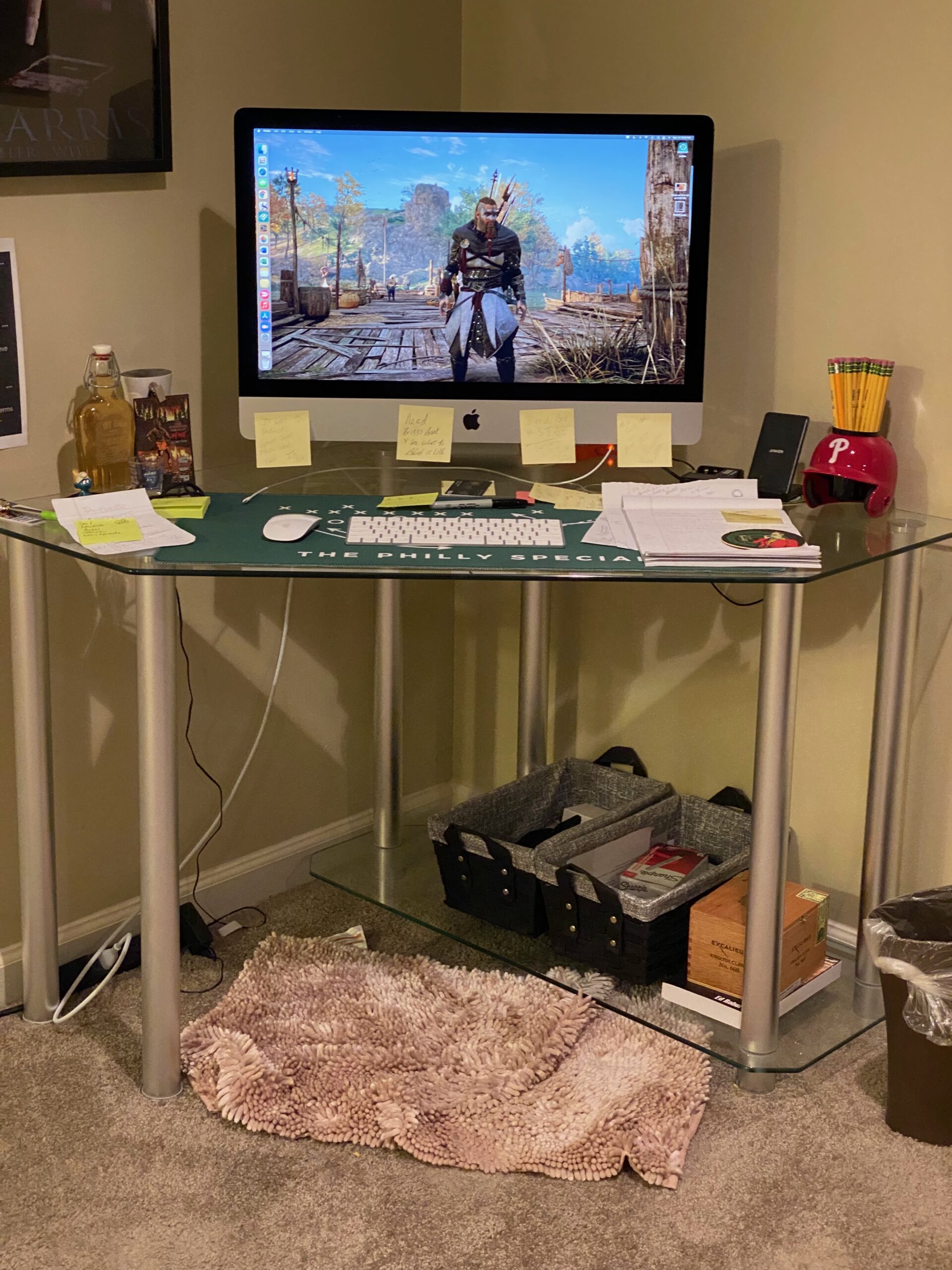 enjoyable to write about a small two-person detective agency than a large bureaucratic machine. Its more personable and compelling. People have asked why I don't write an FBI-thriller and that's an easy answer. There are way too many people writing about the FBI and I don't need to add to it. I've got other, more entertaining stories to tell. Besides, what fun is it, if you know everything about the subject matter?
Read the rest of the interview in the issue of Uncaged Book Reviews below
Ken Harris retired from the FBI, after thirty-two years, as a cybersecurity executive. With over three decades writing intelligence products for senior Government officials, Ken provides unique perspectives on the conventional fast-paced crime thriller. While this is his first traditionally published novel, he previously self-published two novellas and two novels. He spends days with his wife Nicolita, and two Labradors, Shady and Chalupa Batman. Evenings are spent cheering on Philadelphia sports. Ken firmly believes Pink Floyd, Irish whiskey and a Montecristo cigar are the only muses necessary. He is a native of New Jersey and currently resides in Northern Virginia.
"THE PINE BARRENS STRATAGEM: From the Case Files of Steve Rockfish" publishes on January 27, 2022
"SEE YOU NEXT TUESDAY: From the Case Files of Steve Rockfish 2" publishes on July 14, 2022

kenharrisfiction.com
---
The Pine Barrens Stratagem
Ken Harris
Crime/Thriller
Releases Jan. 27

Private Investigator Steve Rockfish needs cash, like yesterday. The bad news is that yesterday, a global pandemic raged, and Maryland was headed toward a lockdown that would ultimately lead to cheating spouses no longer "working late," and hence a lack of new clients.

Rockfish's luck changes when a Hollywood producer reaches out, but the job is two states away and involves digging up information on a child trafficking ring from the 1940s. What he uncovers will be used to support the launch of a true crime docuseries. He grabs a mask, hand sanitizer and heads for South Jersey.

On-site, Rockfish meets Jawnie McGee, the great granddaughter of a local policeman gone missing while investigating the original crimes. As the duo uncover more clues, they learn the same criminal alliance has reformed to use the pandemic as a conduit to defraud the Federal Government of that sweet, sweet, stimulus money.

It's not long before the investigation turns up some key intel on a myriad of illicit activity over the last eighty years and Rockfish rockets toward a showdown with the mafia, local archdiocese and dirty cops. COVID-19 isn't the only threat to his health.
Excerpt

Rockfish sat in the Scion's passenger seat while Jawnie drove. He wasn't thrilled with the decision, but she was adamant that some of the dirt roads, deep within the Pine Barrens, were no place for a Dodge Challenger. Plus, she didn't feel like playing navigator. In the end, Rockfish decided not to put up much of a fight, considering Jawnie was more than a little familiar with where they were headed, although he had second thoughts with the four cases of whiplash he had suffered before even reaching the highway.
"Do you drive with two feet," he asked. "Because my head can't keep jerking forward and slamming back much more. Unless you're running an insurance scam, and if so, what would be my take?"

"Enough with the backseat driving, and can you put your visor back up? That late afternoon glare off the mirror is killing me."

"Make a deal with you. You drive how you want. I'll keep an eye on our surroundings the way I want. Speaking of which, can you move this right-side passenger mirror a little more to the right, all I'm seeing is the rear fender."
Read the rest of the excerpt in the link below